FRP Grille Walkway
Donghai

Henan, China

15-20day

500 tons/month
The FRP Grille Walkway operating platform is made of high-strength glass fiber, which is resistant to corrosion by many gas-liquid media such as acid, alkali and organic solvents. In the anti-corrosion category, there are advantages that other materials cannot be compared. The high-quality group resin gives it a durable anti-aging function. The FRP Grille Walkway operating channel is used in chemical industry, textile factory, electroplating factory, nuclear power plant and other special places, and the supply of products is piled up.
This product supports customization.
The FRP Grille Walkway is made by interlacing glass fiber and molded by resin casting. The glass fiber reinforced plastic grating with many regular rectangular and square spaces has two-dimensional homogenous mechanical characteristics. Can be widely used in petroleum, chemical electronics, power, paper, printing and dyeing, electroplating, marine exploration, sewage treatment and other industries, such as work platforms, equipment platforms, drilling platforms, walkways, etc., is an ideal product in a corrosive environment, but also suitable for Civil building facilities.

1. Advantages
Corrosion Resistant Aging Resistance Free Maintenance
Light Weight High Strength Inflaming Retardant

2.Specifications
Part of our FRP grating Size as below. For more size information, pls contact with us.
Thickness/Height
(MM)
Panel Size
Width*Length(M)
Mesh Size
(MM)
25


1.22*3.66

38*38


1.22*4.04

1.22*3.66

40*40

1*4.04

40*40

1.22*4.025

30


1.22*3.66

38X38

1*4.04

1.22*4.04

40X40

38


1.22*2.44

38X38

1.22*3.66

1.22*4.04

1*4

1*4.04

1.22*3.66

40X40

1.22*4.92

1*4.04

50


1.22*3.66

50X50

1.22*4.015

1*4.04

30#

1.22*3.66

25X25




50X50

38#

1.22*3.66

19X19




38X38
3. Surface
You can choose a different type of surface according to your requirements

·Meniscus(Concave) surface
·Smooth surface
·Gritted surface
·Mini/micro mesh
·Leaf shaped cover
·Diamond top surface
·Gritted top cover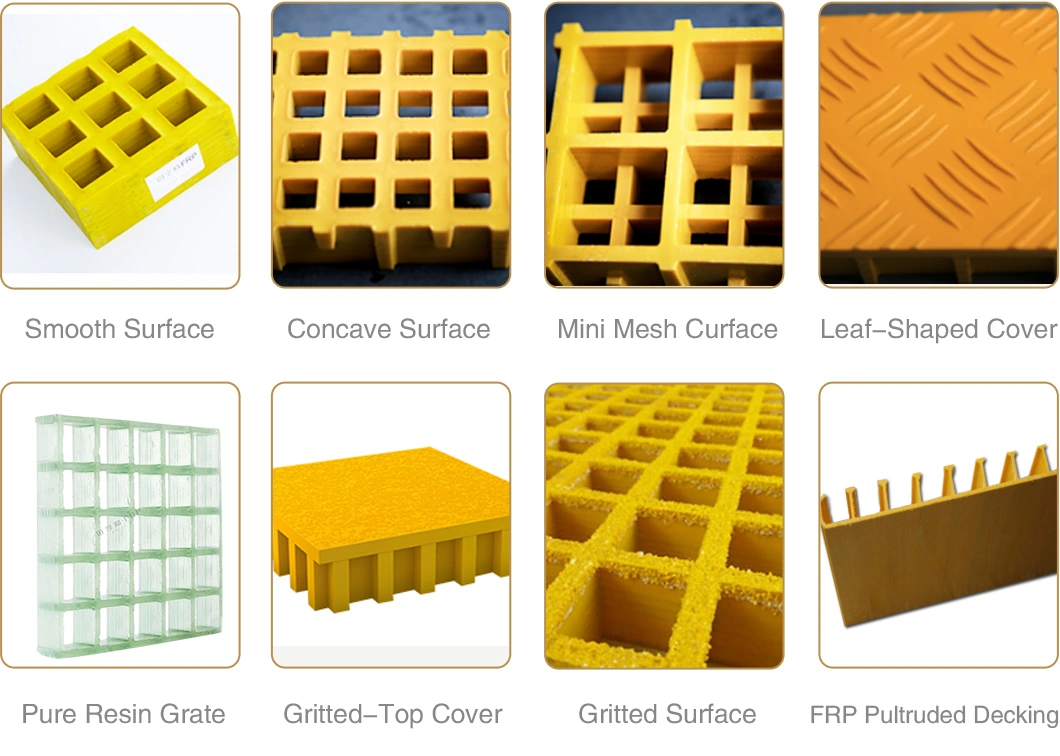 4. Application
Walkways,Platforms,Trench covers,Swimming pool,Staircase,Floorings,Foot Bridges,Fencing, car parking,Step Treads,Chemical, Food & Beverage Marine,Oil & Gas,Telecommunications,Industry,Buildings,Constructions,Pharmaceuticals,,Water & Waste Treatment,ShippingTransportation,Architectural.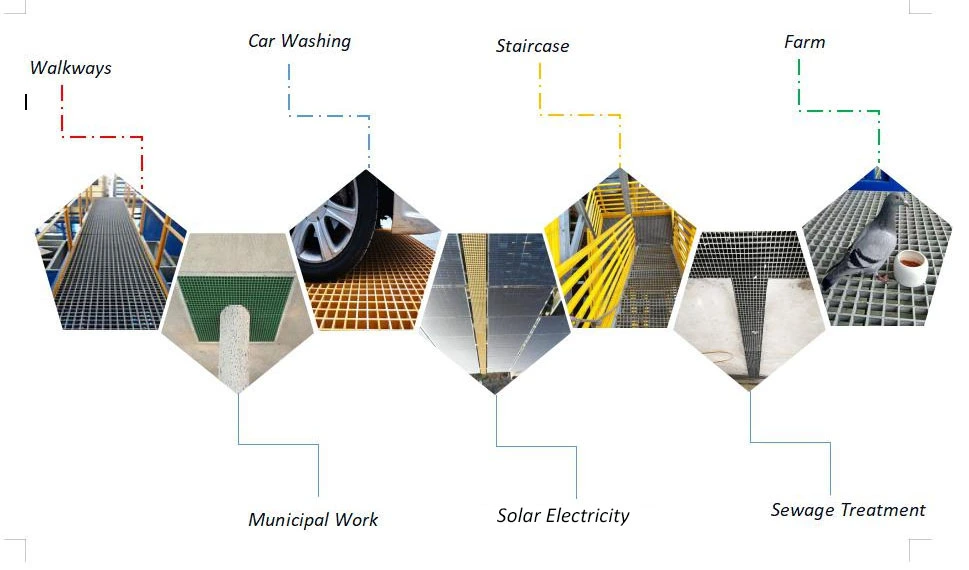 5. Factory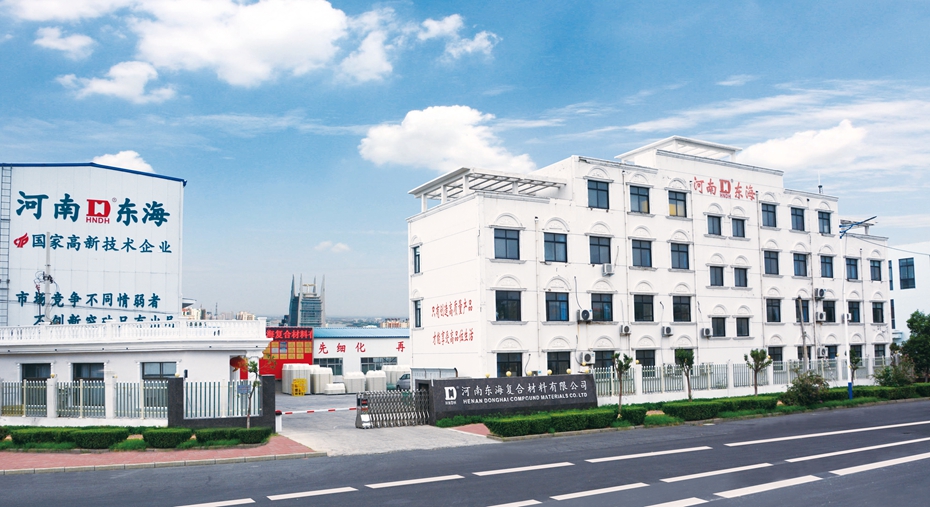 Since its establishment in 1999, Henan Donghai Composite Materials Co., Ltd. has grown stronger with the joint efforts of all employees, and has strong technical strength and complete quality assurance system. In 2005, it passed the ISO9001:2000 quality management system certification. In 2006, it passed the ISO14001:2004 environmental management system certification. In 2016, it passed the OHSAS18001:2007 occupational health and safety management system certification. In 2016, it passed the TS16949 automotive industry quality management certification and China Railway. Inspection and Certification Center CRCC certification. In 2016, he won the "Director Quality Award" of the National Xinxiang Economic and Technological Development Zone. In 2017, it passed the national high-tech enterprise.
The company's business philosophy: first do honest people, and then do the job.
The company's core values: Only high-quality products can be produced to enjoy a high-quality life.
7. Certificates

8.Quality Inspection

9.Production Line

10. Other Product Display


11. Clips

"L" Clip
For securing grating to support frames for moderate load
"M" Clip
To position grating on a support structure & restrain all movement.
"C" Clip
To connect two adjacent unsupported grating bars

12. FAQ
1. Are You a Manufacturer or Trading Company?
With our own factory, we can offer high quality at the most reasonable price.
2. How is the price calculated?
It depends on what the square meter/thickness/core materials you required.
3.what's your delivery time?
15days after we receive the deposit mainly depends on quantity.
4. Is sample free?
Yes, we provide a free sample but the freight charge should be responsible for the buyer.